Diving Operations
In order to accommodate the more than 200 rebreather divers who will be arriving in Malta for RF4 wanting to go shipwreck diving, we realised that we would need to work with local Heritage Malta-registered tech diving centres to coordinate our efforts, less chaos would ensue. As previously mentioned, RF4 attendees will have the opportunity to dive some of Malta and Gozo's historical shipwrecks that are managed by our local RF4 partner Heritage Malta.
Fortunately, RAID president Paul Toomer, an ex-Malta resident, courageously volunteered himself and his team to help us organise diving for RF4 attendees i.e., ensure there are enough boats, bailouts, cylinders, sorb, oxygen and helium etc. to accommodate us. To that end, Paul and RAID's local representative Toby van Poos met with each of the local tech diving centres registered with Heritage Malta, during our recent site visit.
The result of those discussions is the plan detailed below that all of RF4 tech diving centres have agreed to that will ensure that attendees will have safe, orderly and memorable diving experience while attending the symposium. Please read the plan carefully. Note that we have had to put some constraints on the dives in order to make things work for our group. If our plan doesn't suit you, please feel free to make your own arrangements before or after our time slot.
We have included the list of participating Heritage Malta dive centres below, which you will need to contact directly and book your diving. They are standing by waiting to hear from you.
We have also provided a curated list of recreational dive centres, for those who prefer to do recreational and beach diving, which is abundant in Malta and Gozo. We hope you have a wonderful time. —Michael Menduno
If you have any questions or problems booking your diving, feel free to reach out to Paul Toomer: [email protected].
Please Note, water temperatures in April will likely be around 20ºC/68ºF at the surface and around 16º/61ºF at depth. Bring your drysuit!
On behalf of all of the team at Dive RAID International, I would like to announce the RF4 Diving—Powered by RAID event. I lived in Malta for many years, and still consider it my second home, and I am thrilled that you will be able to experience the wrecks that have thrilled me, and my friends, for so many years. It is also an honour for RAID to work with Heritage Malta and all the great dive centres that will take you to these amazing wrecks.

—Paul V Toomer – President RAID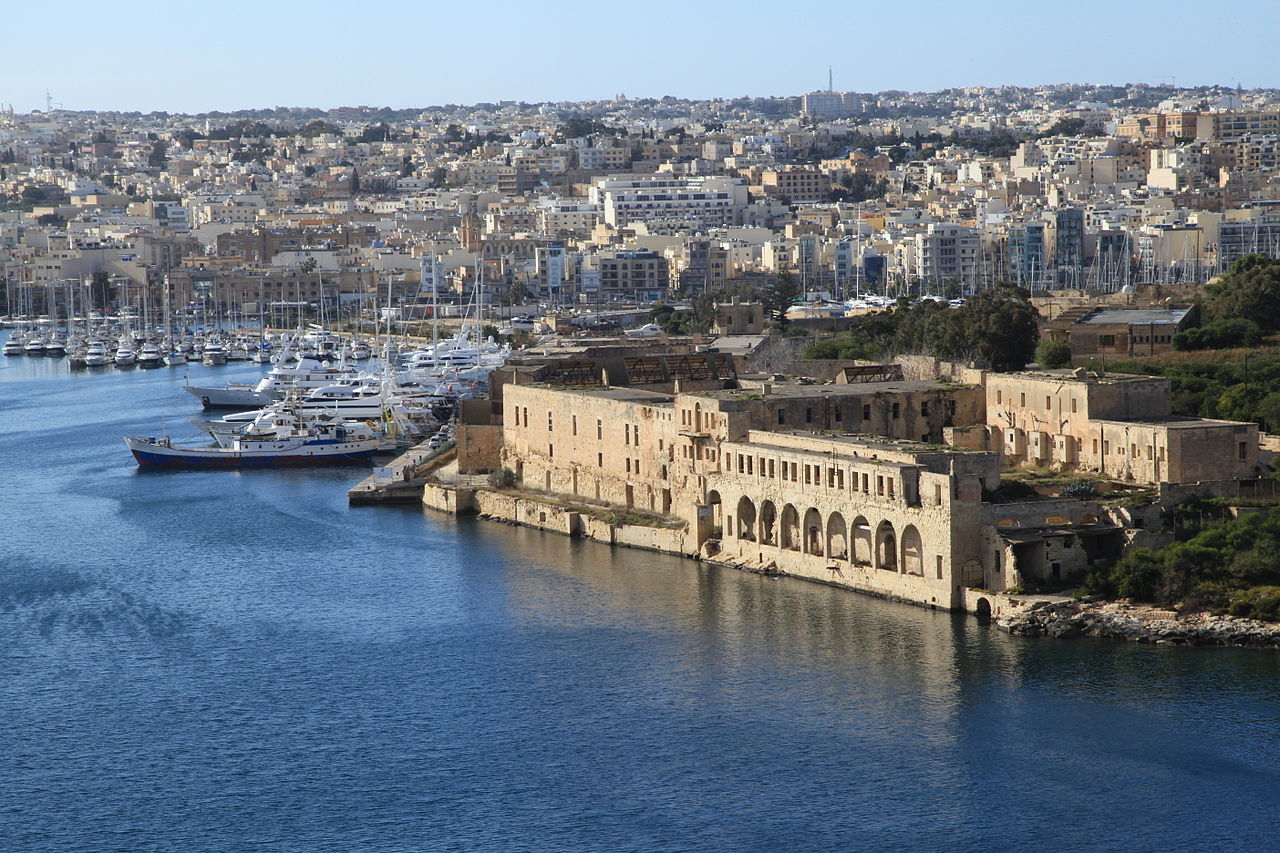 The Maltese Islands went through a golden Neolithic period, the remains of which include the mysterious temples dedicated to the goddess of fertility. Later on, the Phoenicians, the Carthaginians, the Romans and the Byzantines, all left their traces on the Islands. Malta is probably the most fought over island in the world, from the islands. In 60 A.D. St. Paul was shipwrecked on the island while on his way to Rome and brought Christianity to Malta. (See: Visit Malta)
The Arabians, the Normans, the Aragonese, The Knights, Napoleon Bonaparte and the British have all laid claim to the islands. Because of its strategic importance in the Mediterranean, Malta has been fought over more than almost any other island in the world. Most recently the Italians and Germans strove to conquer the islands in WWII. Malta gained independence from the British in 1964 and became a republic in 1974.
The Maltese flag bears the image of the George Cross, which was awarded to all Maltese citizens by King George (15 April 1942) in recognition for their participation, heroism, and sacrifice during WWII.
Knowing a little about the history of Malta will allow you to understand how many wrecks there are scattered around these amazing islands. There are cargo ships, amphora wrecks, submarines, destroyers, planes, torpedo boats. Wrecks as old as 700BC have been found, explored, and filmed.
Please reserve your place to dive as early as possible. Malta is a mature rebreather market, but there are a limited number of boats that can accommodate rebreather divers, and that have access to the Heritage Malta protected wrecks.
You will have the chance to dive some the following shipwrecks (see maps):
● HMS Southwold Bow – 65 metres
● HMS Southwold Stern – 72 metres
● The B24 Liberator – 55 metres
● HMS Nasturtium – 67 metres
● HMS Stubborn – 50/55 metres
● SS Le Polynesia – 65 metres
● Junkers JU 88 – 57 metres
● Schnellboot S-31 – 65 metres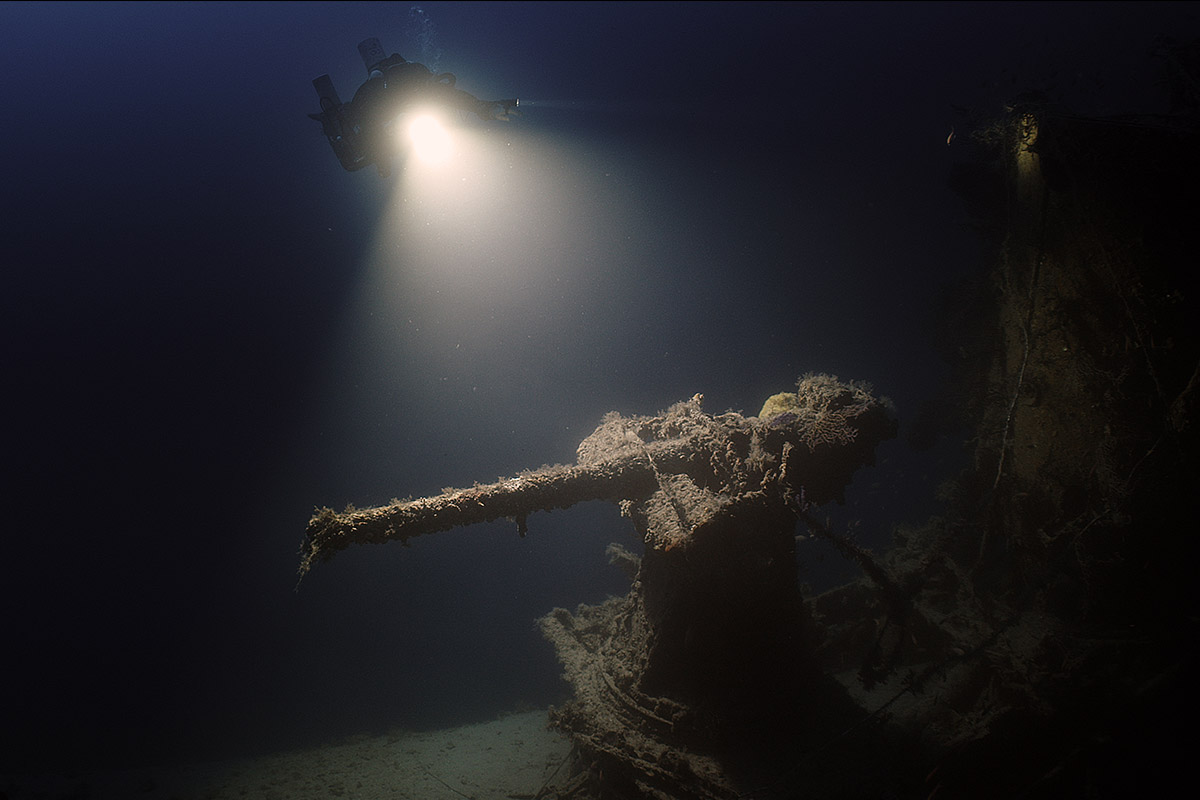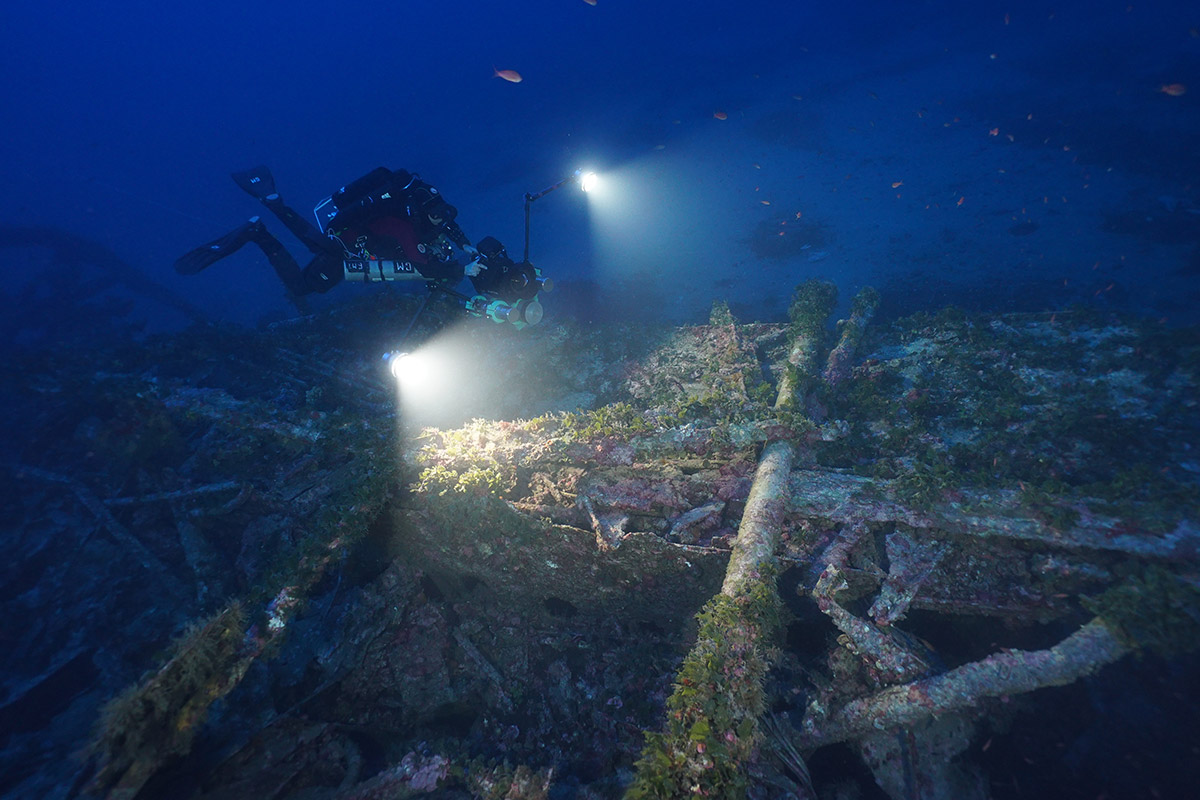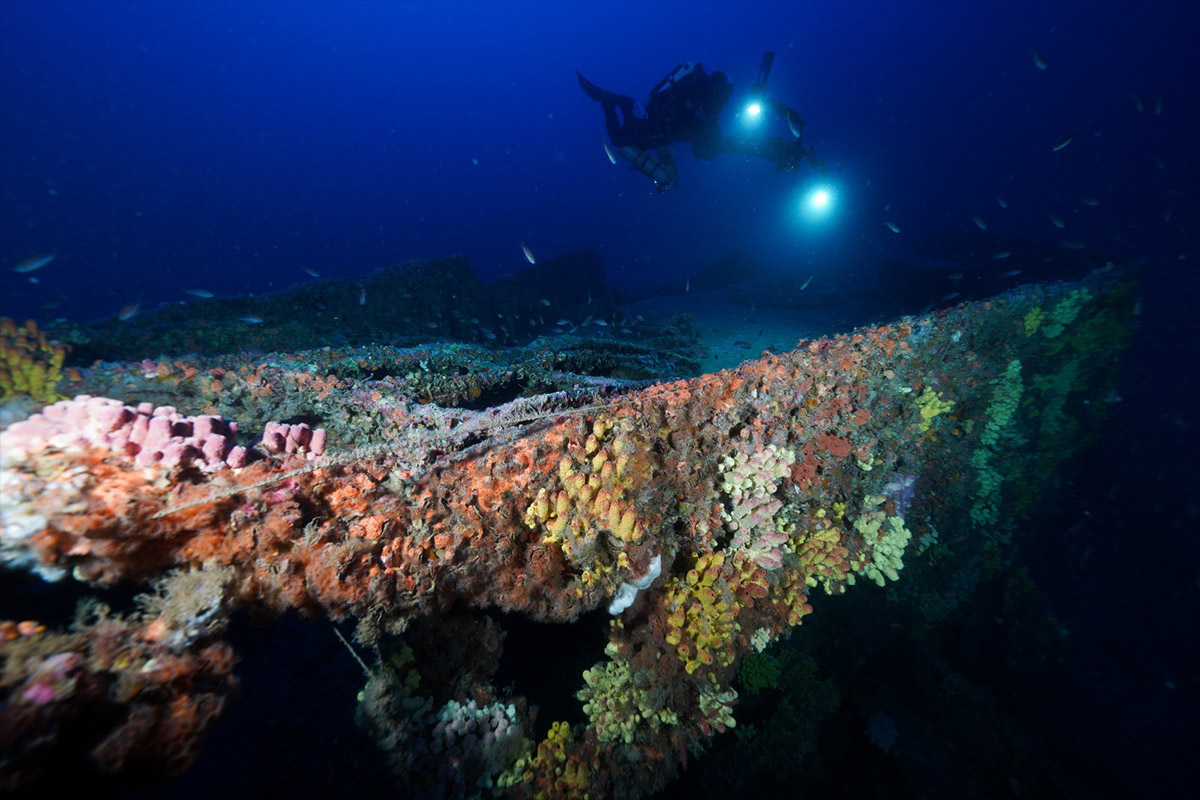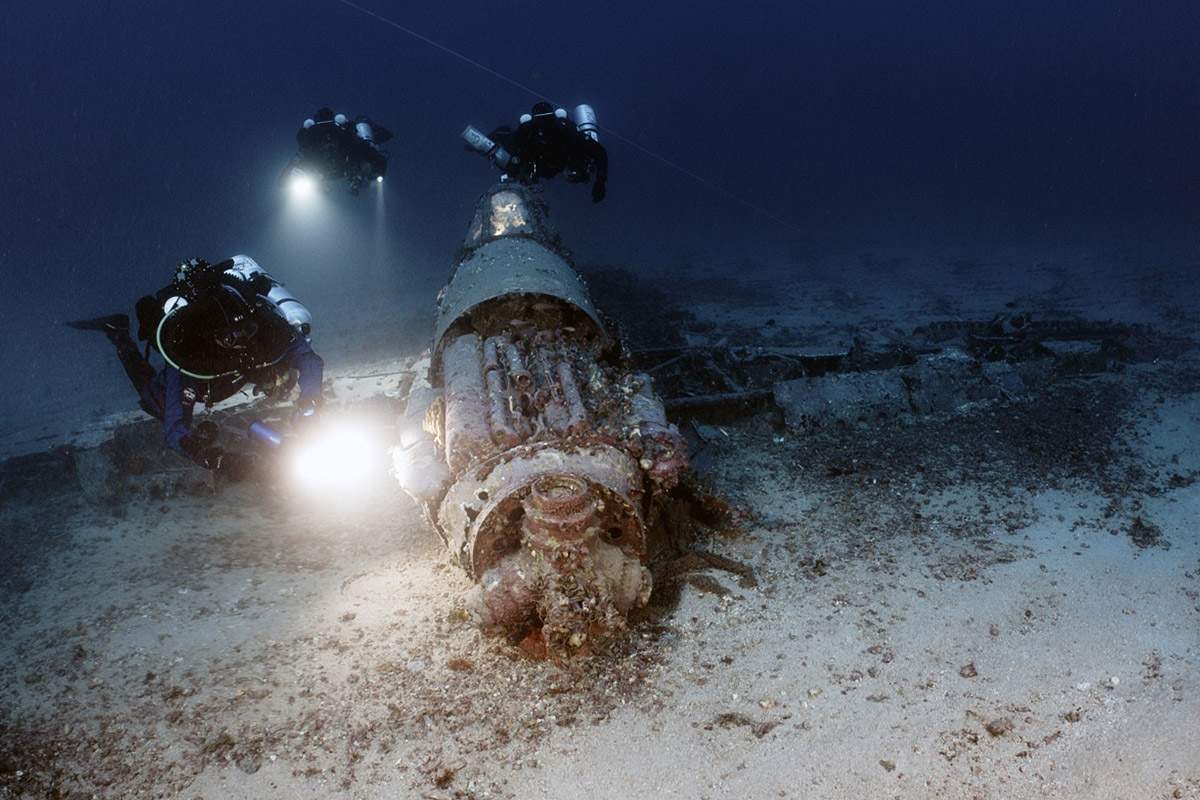 For those of you wanting to do recreational and or shore diving, instead of tech dives on the Heritage Malta wrecks please contact any of the dive centres listed in the Recreational Dive Centre list shown at the bottom of the page.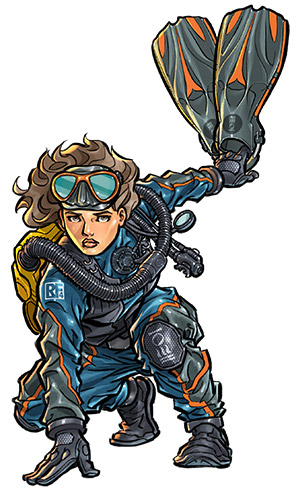 RF4 Diving Parameters:
In order to streamline logistics and ensure safety standards are in place,
Diving centres participating in RF4 Diving— Powered by RAID have agreed to the following operational parameters. In addition, the centres have agreed to uniform pricing for RF4 participants.
Dates: The dates for diving are: Pre-show diving from April the 14th to the 18th. Post-show diving from April the 24th to the 28th
Conservation: As these dives are Heritage Malta protected sites, and there is a no touch, no take policy.
Max Depth/Time: The maximum depth for the sponsored dives will be 75 metres. Dives will be limited to three-hour total runtime, and there will be one dive a day.
Standard gases: We will use standard gases at all dive centres, for all divers, as this will make life easier for everyone involved in this project.
Diluents will be:
-16/45 for dives up to 60 metres
-14/50 for dives over 60 metres.
These gases are to provide a diluent PO2 of approximately 1.1 and Equivalent Narcotic depth (END) of 25m, keeping gas density low.
Bailout: Bailout cylinders will be as follows:
-Deep bailout will be 18/45 This will cover the max depths of all dives.
-Mid decompression gas will be 50% or 50/20
-Shallow decompression gas will be 100% oxygen or 80% for some centres
For 60 metre dives or less, all divers must use a minimum of two bailouts. For dives over 60 metres, all divers must use a minimum of three bailouts.
-Two will be at least 80 cubic feet, or 11 litres and one may be a 7 litre or 40 cubic feet
-The use of bailout rebreathers will only be allowed if this is team compatible.
Boats: The boats that will be used for the diving operations vary in size, therefore, if a group of you want to dive together, please discuss with your chosen operator that they can accommodate you all.
Each boat will deploy a decompression station (hang bars) for the safety of the participants. With bars at 9, 6 and 3m (or similar), of sufficient size to accommodate the number of divers on the boat. The deco station will be detachable from the main shot. Each diver will be using a tag system on the deco station at the disconnection point to the main shot. Some of the dive boats have lifts to bring divers out of the water, but most are fitted with an open ladder. Your stages will be taken from you and returned to the boat while you are in the water, so there will be no need to climb a ladder while wearing your bailouts. Each dive boat will have an O2 kit and first aid equipment, VHF radio and emergency mobile phone.
Check out dive: You will be advised, by the dive centre that you choose, about completion of a checkout dive. Please discuss how many dives you would like to do directly with your chosen dive centre.
Diving Accommodations: Please discuss whether you need to book accommodation close to the dive centre during the diving portion of your trip, or whether they may be able to pick you up at your hotel. The Maltese islands are very small, but road traffic can be an absolute nightmare.
For those of you choosing to stay in Gozo and dive with one of the operators there, we fully recommend that you stay on Gozo. Gozo is linked to Malta via a ferry, and there can often be delays. Ideally, stay close to your dive centre so that you can make the most out of your stay in Malta.
Equipment List: You will need to bring the following as a minimum as renting rebreather and technical equipment in Malta is limited. See: RF4 Equipment List
Additional Info: Your safety at this event is paramount. You are visiting what has often been referred to as the 'Truk Lagoon of the Mediterranean". Everyone diving will be viewed as ambassadors for the rebreather industry, and we want to project a safe image to all those who will be watching us and talking to us.
There is a fully-manned chamber in Malta, but we would prefer NOT to have anyone visiting it. Not unless you want to pop up there to meet the incredible team and see how well they look after the diving community in Malta.
All equipment should be serviced prior to attending the event. There are technicians in Malta, and there are limited rentals, but equipment failures may lead to you missing dives, and we do not want that at all.
We cannot wait to see you at the event, and please feel free to drop by the RAID booth for a chat during the show. The participating diving centers (see list below)will be able to answer your specific questions as well.
-How many days of diving do you want to do?
-What rebreather will you be using?
-What size rebreather cylinders do you need? 2,3 or 5 litre?
-What type of cylinder valve do you require? Straight (AP style) or lateral (as used on Defender and xCCR for example).
-Will you be using an M26 fitting on your rebreather oxygen first stage?
-Will you be using M26 on any other regulators?
-Do you want to participate on dives to 60 metres or 75 metres maximum?
-Are you certified to dive to these depths using these gases? Please bring proof of your certification. Without this, you will not be able to dive as the dive centres are bound by law to confirm your certification.
-Are you medically fit to dive? You will be required to fill in some paperwork before you dive, this is law when diving in Malta. Please see attached, the RSTC medical and confirm that you can self-certify, or that you have a medical signed by a licensed physician allowing you to dive. You will need to bring this with you as there will be no opportunity to get signed off to dive in Malta.
-Please bring spares, especially oxygen sensors as there may not be a huge supply of these in Malta. We advise that you check that your cells are in date, as per the manufacturer's recommendation.
RF4 Tech Diving Centres
Here is the list of participating Heritage Malta registered tech dive centres, who are waiting for your call. Please note, it's first come, first served, and capacity is limited. Again if you have any questions and or problems booking your diving, feel free to reach out to our partners Paul Toomer and his RAID team at: [email protected]
St Julians/Sliema
Contact Lee: [email protected]
Contact Simon: [email protected]
Contact Alan: [email protected]
St Pauls Bay
Contact Lee: [email protected]
Welcome to Maltaqua, the family run dive centre established in 1969 and one of the very first dive centres in Europe. We are passionate about diving and look forward to showcasing some of the great dive sites our islands have to offer. We also have 11 self-catering apartments next to the dive centre, offering accommodation for up to 34 persons.
We are excited to be part of the RF4 event this April and will be running a 5 day deep wreck package both prior to the forum as well as 5 days after. We also organise daily dive trips for recreational level divers wishing to join, so whatever your level do get in contact and lets get you in the water! Here are our RF4 offerings: Maltaqua for RF4. Contact Simone: [email protected]
Contact Richard: [email protected]
Recreational Diving Centres: Malta & Gozo
If you are NOT planning to partake in RF4's tech shipwreck diving, then perhaps you and or your guests want to do some recreational and or beach diving. Here is a list of recommended recreational diving centres. Nearly all centres will be able to book or accommodations near their dive centre, and some will pick you up at your hotel. Note that centres with a star *, are Heritage Malta certified centres.
Sliema/St Julians
St Pauls