Rebreather Forum 4 Presenters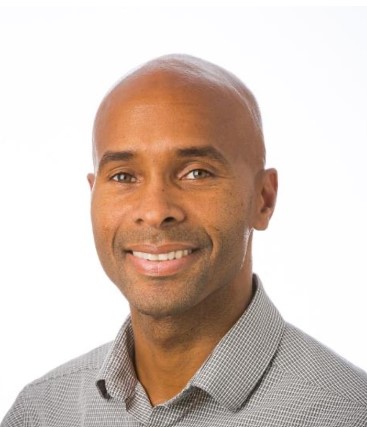 Mauritius Valente Bell
Mauritius Bell began diving in 1997. He is presently the Senior Manager of Dive Operations and the Diving Safety Officer for the California Academy of Sciences, where he has served as the lead diver on 27 mixed-gas rebreather scientific diving expeditions. He previously worked as a diving officer for the University of Hawaii at Hilo and for the Georgia Aquarium. He is a course director trainer, technical examiner, and cave instructor for NAUI, an examiner for DAN, and an advanced diving medical technician. He is also a past president of the Association of Dive Program Administrators. He is an avid open-water swimmer and a certified flight instructor.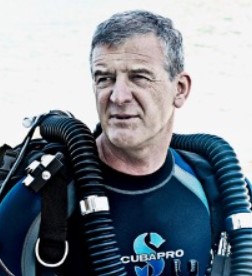 Mark Caney
Mark Caney has worked for PADI since 1996, and was instrumental in setting up PADI's TecRec rebreather training range. Recently, he has been actively involved in creating a series of ISO standards for rebreather diver training and scientific diving. Mark is the President of the European Underwater Federation, has twice been President of the Rebreather Training Council, and continues to serve in the senior positions in leading diving industry bodies such as the World Recreational Scuba Training Council.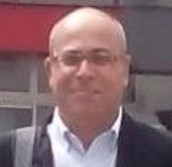 Simon Caruana, PhD
Simon Caruana is Senior Manager (Academia) at the Institute of Tourism Studies (ITS), responsible for the International School of Dive Safety and Medicine (ISDSM), a joint initiative between ITS and DAN Europe, running the bachelor degree program in Dive Safety Management. He is also an active PADI staff instructor. His research interests are diving safety, blended learning, assessment, and intercultural competence in tourism and hospitality.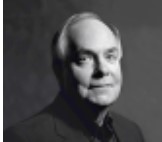 John Clarke, PhD
John is a diving life support scientist and Fellow in Undersea and Hyperbaric Medicine (FUHM), and the 2022 NOGI Award winner for Science from the Academy of Underwater Arts and Sciences. Clarke served the Navy for over 39 years, conducting research studies on dives as deep as 450 meters.
During 27 years as the Scientific Director of the Navy Experimental Diving Unit (NEDU), Clarke participated in Smithsonian/National Science Foundation (NSF) Polar diving programs in the Arctic and Antarctic. He served on the Diving Control Board for the NSF Antarctic Science Diving Program. He's authored four diving books, including "Breakthrough."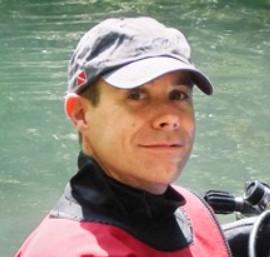 David Doolette, PhD
Associate Professor David Doolette is the 2022 recipient of the Albert R. Behnke award for outstanding scientific contributions to advances in the undersea biomedical field. He is expert in the development of decompression strategies, the pathophysiology and management of decompression sickness, and the evaluation of closed-circuit rebreathers. He has over 100 publications in the scientific and military technical literature, and has produced decompression tables, dive computers, dive planners, diving standards, and specialized diving procedures. He began scuba diving in 1979, is a pioneer of technical diving, and is an avid underwater cave explorer.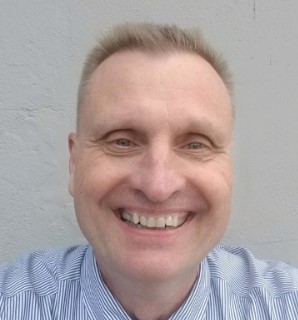 Vince Ferris
Vince Ferris has conducted the test and evaluation of diving and life support equipment and provided material development to the US military diving community for the last 16 years. During that time, he served as principal investigator at the Navy Experimental Diving Unit in Panama City, Florida evaluating diving equipment involved in military diving incidents. Diving since 1975, Vince enjoys recreational cave diving using a variety of both open-circuit and closed-circuit technologies.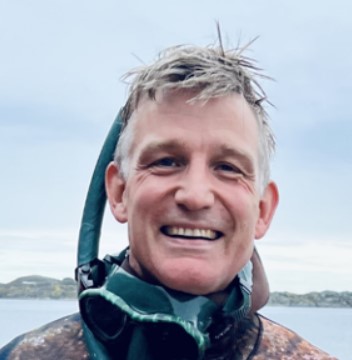 Oskar Franberg, PhD
Oskar Frånberg is an associate professor in marine engineering at Blekinge Institute of Technology and in the department of clinical sciences at Lund University. He was previously employed in the Department of Naval Medicine at the Swedish Defence Research Institute and is a former EOD diver in the Swedish Navy. His research area is diving technology and physiology with a focus on rebreathers where he has conducted development, evaluation, and research studies, both manned and unmanned. He is chairman of the Swedish standardizations for underwater breathing apparatuses representing Sweden internationally.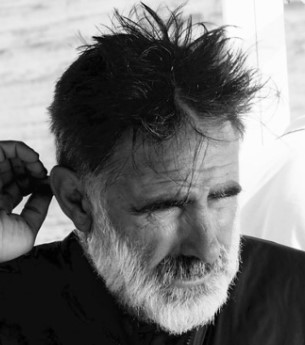 Timmy Gambin, BA, MA, PhD
Timmy Gambin is an Associate Professor at the University of Malta. After reading for his BA in history in Malta he obtained his MA and PhD from Bristol University. He has conducted various research projects, co-directing numerous underwater surveys around the Mediterranean including Spain, Italy and Croatia. Besides excavating a 2700-year-old Phoenician Shipwreck at a depth of 110 m he was recently involved in the discovery, exploration and memorialization of HMS Urge. He currently heads Heritage Malta's Underwater Cultural Heritage Unit and coordinates the MA in Global Maritime Archaeology. A pet project is UnderwaterMalta – a virtual museum that shares deepwater sites with the non-diving public.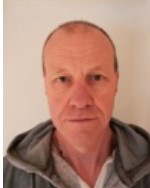 Kevin Gurr
Kevin Gurr began diving and developing diving equipment in the early 1980s. In 1990 he was the first deep mixed gas instructor outside of the USA working for IANTD and has helped develop several training programs for advanced diving agencies globally. He has worked extensively with global military organizations since the mid-1990s to develop and deploy advanced diving systems and training protocols and has been involved in diving projects around the world. He has co-developed and CE type-approved four closed-circuit rebreathers. He has authored or co-authored several advanced diver training programs and is the author or 'Technical Diving from the Bottom Up,' an extensive reference work on advanced diving techniques.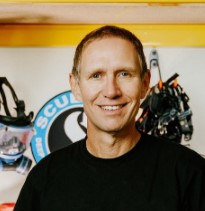 Richard Harris, MBBS
Richard "Harry" Harris has worked in anaesthesia, diving, and aeromedical medicine around the world. His passion for cave diving goes back to the 1980s and has taken him to the corners of the globe in search of new adventures. An interest in accident investigation and search and rescue activities has been a theme during his diving and caving career. Harry and his colleagues have explored caves to 245 m (800 ft) depth and shipwrecks to over 150 m (500 ft) in dives lasting over 16 hours. He is an enthusiastic underwater photographer and videographer who is now also building a career in documentary films.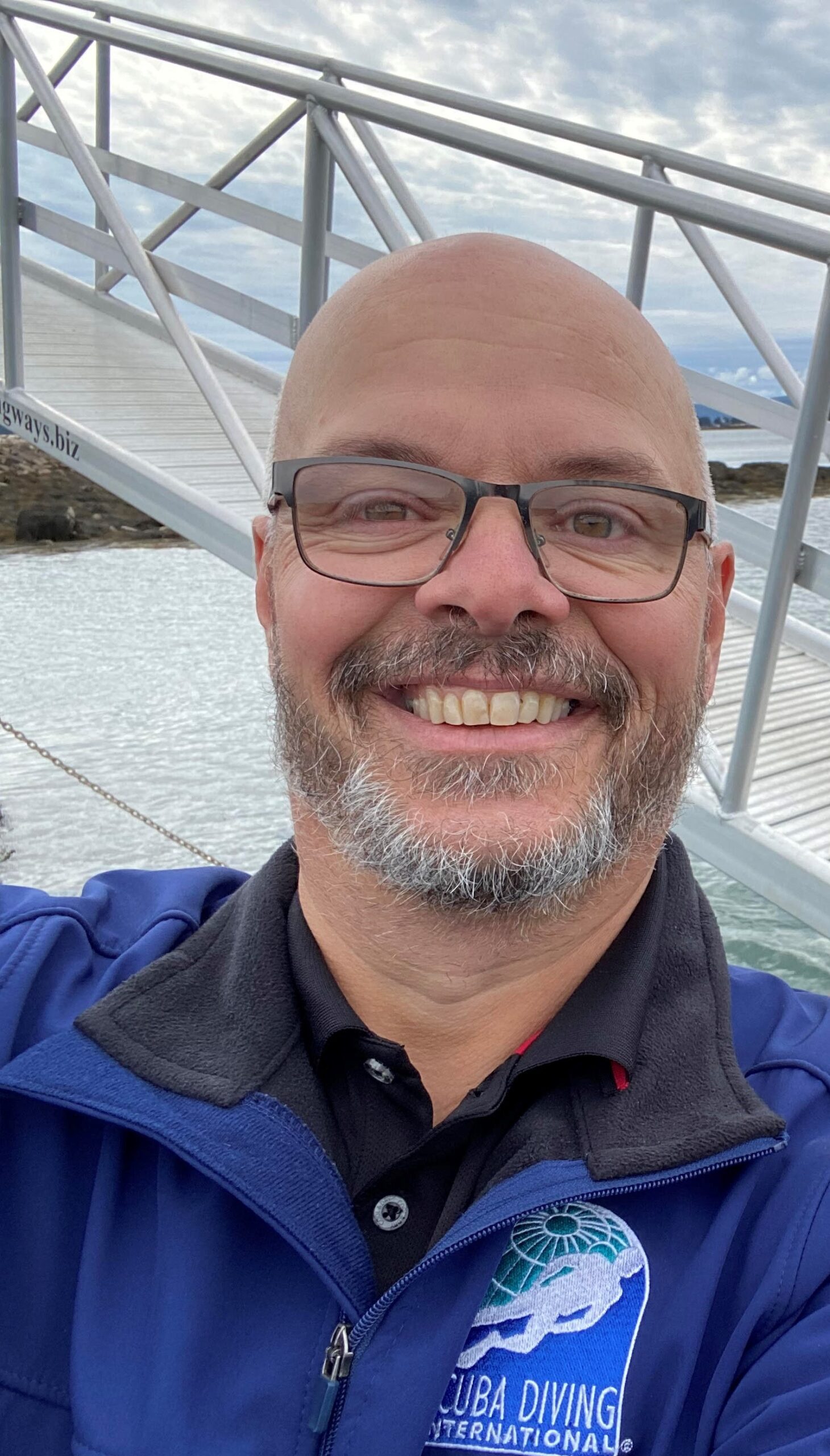 Sean Harrison
Sean Harrison is a senior vice president of International Training. He started in the dive industry in the early 1990s working at a dive center and leading dive trips. He then moved to the Cayman Islands and worked on a liveaboard as first engineer, second captain, and dive instructor. After two years in the Cayman Islands he moved on to Hawaii and then Fiji as a first captain. He joined International Training in 2001. His role has evolved, with a focus on training, risk management, compliance, and industry relations. He has led the agency through five EUF/ISO audits and approved applications to RSTC Canada, Europe, and the United States councils.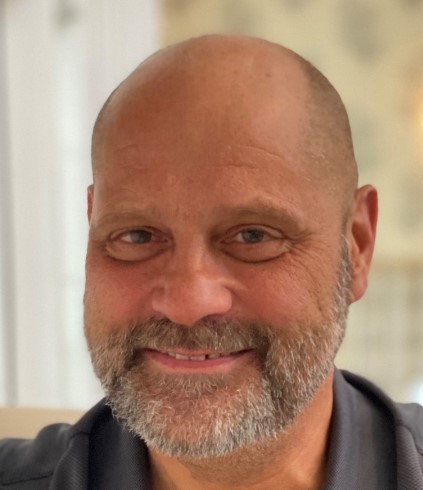 Richie Kohler
Richie Kohler is a filmmaker and author whose passion for exploring shipwrecks has taken him to all corners of the globe. Diving for over 45 years, he holds nearly every diving qualification and has certified scores of technical divers. Subject of the bestselling book Shadow Divers and numerous television programs on undersea research, Richie has written dozens of articles about shipwrecks, deep diving, and diver safety. In 2016, he published his first book, Mystery of the Last Olympian. A Fellow in the Explorer's Club, he often leads global expeditions in search of lost ships and the mysteries they hold.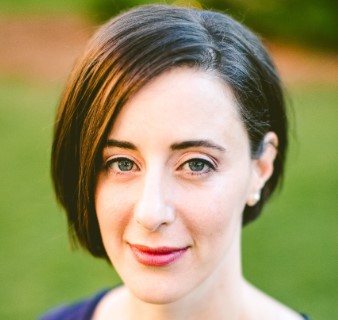 Rachel Lance, PhD
Rachel Lance is a biomedical engineer and Assistant Consulting Professor at the Duke University Center for Hyperbaric Medicine & Environmental Physiology in Durham, North Carolina. She studies the physiology of survival underwater and in other extreme environments, often with a focus on improving survivability through engineering innovation. Prior to her faculty posting at Duke, Dr. Lance worked as an engineer with the US Navy where she specialized in the design of diving equipment including rebreathers.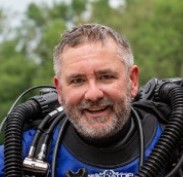 Gareth Lock
Gareth Lock is the founder of The Human Diver, an organization set up to deliver education and research into the role and benefit of applying human factors, non-technical skills, psychological safety, and 'just culture' in sports, military, and scientific diving. He has published the book 'Under Pressure' and produced the documentary 'If only…,' both focused on improving diving safety and performance by looking at incidents through the lens of human factors. Gareth has experience in both OC and CCR diving configurations, trained to GUE Tech 2 and CCR 1 and has dived around the globe.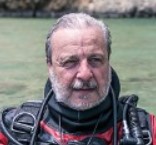 Alessandro Marroni, MD, MSc, FUHM, FECB
Founder and President of the DAN Europe Foundation (Divers Alert Network Europe). Member of the International DAN Federation. Vice President European Committee for Hyperbaric Medicine. Secretary General of the European College of Hyperbaric Medicine. Executive Director, International Congress of Hyperbaric Medicine. Lecturer in Diving and Hyperbaric Medicine, Universities of Belgrade, Catania, Padova, Pisa, Stellenbosch. Director of International School of Diving Safety and Medicine at the Malta Institute of Tourism Studies and of the Bachelor of Science Degree in Diving Safety Management. Author of over 250 scientific publications on underwater and hyperbaric medicine. Active scuba instructor since 1966.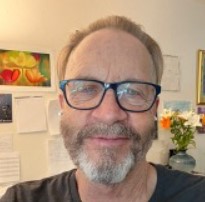 Michael Menduno
Michael Menduno is an award-winning journalist and technologist who has written about diving and diving technology for more than 30 years. He coined the term "technical diving." His magazine aquaCORPS: The Journal for Technical Diving (1990-1996), helped usher tech diving into mainstream sports diving and he produced the first Tek.Conferences and Rebreather Forums 1.0 and 2.0. Michael serves as the Editor-in-chief of GUE's InDEPTH magazine and senior editor for DAN Europe's Alert Diver. He is also a contributing editor for X-Ray, staff writer for DeeperBlue.com, a board member of the Historical Diving Society (USA), and a member of the Rebreather Training Council.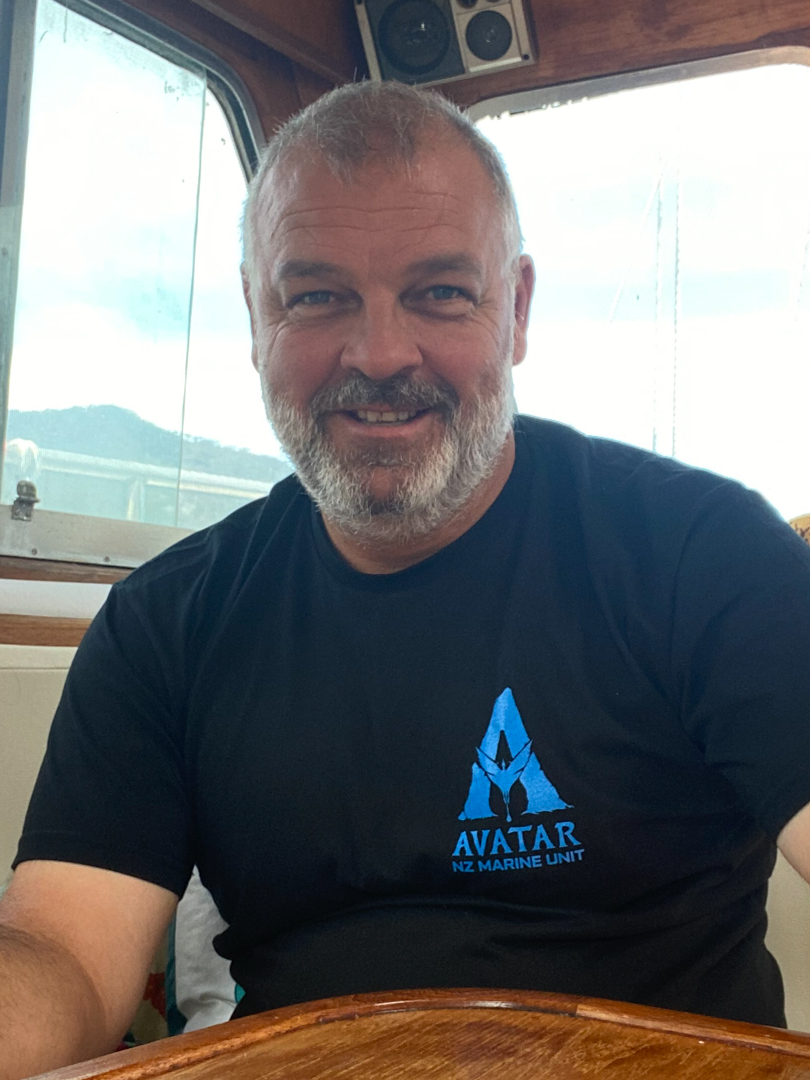 Pete Mesley
Pete Mesley has spent more than 30 years in the diving industry, including activity in 29 different countries. He now focuses on training rebreather instructors, advanced wreck diving, and underwater photography. His dive travel business "Lust4Rust & Shock&Awe Big Animal Diving Excursions" takes highly experienced divers to some of the most isolated parts of the planet, all efforts with extremely demanding logistics. Pete has acted as dive supervisor to many large deep projects, films, documentaries, and natural history shoots and has supported diving research studies. As a well-published and accomplished photographer, Pete has an appetite for safely exploring new places, new wrecks, and adventure.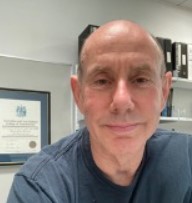 Simon Mitchell, MB ChB, PhD, FANZCA
Simon works as an anaesthesiologist and diving physician, and is Professor of Anaesthesiology at the University of Auckland. He is widely published in diving medicine and physiology. Simon has a long career in sport, scientific, commercial, and military diving. He is an active technical diver and was first to dive and identify three historically significant deep shipwrecks in Australia and New Zealand, including one in 2002 which was the deepest wreck dive undertaken at the time. He was conferred Fellowship of the Explorers' Club of New York in 2006, and was the DAN Rolex Diver of the Year in 2015.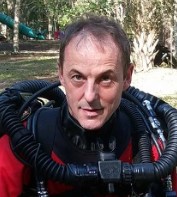 Andrew Pitkin, MBBS MRCP FRCA
Andrew Pitkin learned to dive in 1992 in the cold murky waters of the United Kingdom and started cave and technical diving in 1994. From 1996-2000 he was employed at the Royal Navy's Institute of Naval Medicine, running a hyperbaric facility, treating decompression illness, participating in research into outcome after decompression illness, submarine escape and testing of new military underwater breathing systems. He moved to Florida in 2007 and is currently on the faculty of the College of Medicine at the University of Florida in Gainesville where he has participated in numerous underwater cave exploration and filming projects.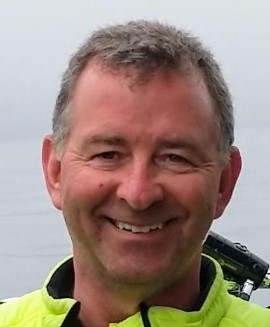 Neal W. Pollock, PhD
Neal Pollock holds a Research Chair in Hyperbaric and Diving Medicine and is an Associate Professor in Kinesiology at Université Laval in Québec, Canada. He was previously Research Director at Divers Alert Network (DAN) in Durham, North Carolina. His academic training is in zoology, exercise physiology and environmental physiology. His research interests focus on human health and safety in extreme environments. He is an emeritus editor-in-chief of the journal Wilderness & Environmental Medicine. He began open-circuit diving in 1979, and closed-circuit diving in 2002.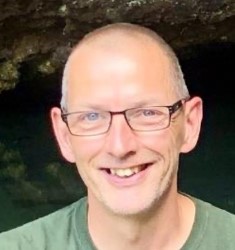 Phil Short
Phil Short is a professional diver, educator, and explorer specializing in closed-circuit rebreather diving. He was lead diver on Bill Stone's 2013 project to pass the fourth sump of the J2 cave in Southern Mexico, traveling 12 km horizontally and 1 km vertically into the cave and spending 45 days underground. He has served as scientific diving supervisor on projects including archeological excavation of the Danish warship Gribshunden and the successful repatriation of WWII American airmen from ditched aircraft. Phil is a Fellow of the Royal Geographical Society and The Explorers Club and currently works in commercial/scientific diving research and development.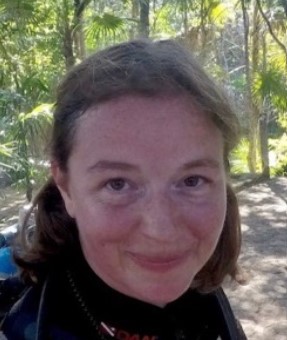 Frauke Tillmans, PhD
Frauke Tillmans is the Research Director at DAN. She has a PhD in human biology and oversees DAN's in-house research initiatives in diving physiology, injury monitoring, and population health, as well as the DAN Research Grant Program. An avid and well-travelled diver herself, she has become DAN's point of contact for national and global collaborations in diving-related research. Before joining DAN in 2019, Dr. Tillmans participated in projects covering a variety of medical and health aspects in recreational and military diving.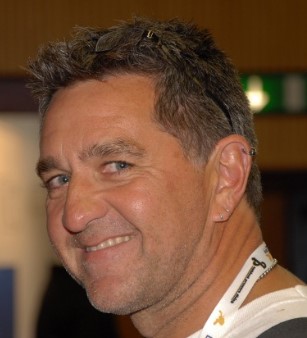 Paul Toomer
Paul Toomer is the President of training agency RAID, he is a working instructor trainer and expedition diver. He has participated in multiple expeditions including the HMS Hampshire, Vanguard and Royal Oak in Scapa Flow. He has participated in exploratory dives on Italian and Phoenician wrecks and other exciting projects including WWI and WWII submarines, destroyers and planes. Paul regularly contributes to various dive magazines and has worked with film and TV companies as a diver, supplier, and advisor. A little boy called Sebastian, motorcycles, tattoos, and playing drums are the other major influences in Paul's life.